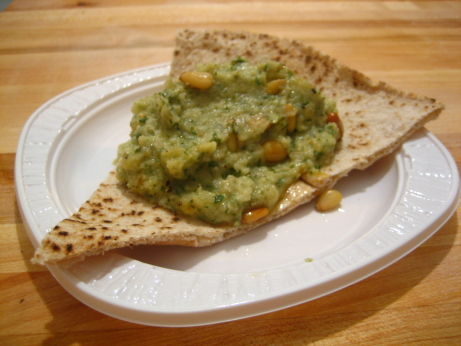 Do you like to eat Hummus? Well, it's about time that you try some and start eating more in your life today. Hummus is packed with healthy properties that provide many great benefits for people's health. Oh and by the way, Hummus comes from Chickpeas.
If you like the taste of Chickpeas, you will like the delicious taste of Hummus dip. You can put Hummus on just about anything like's whole grain bread, meat, veggies or simply eat some by itself. Besides from being delicious and a great condiment, Hummus improves health.
Although Hummus is high in carbohydrates, it's also high in protein, which keeps your body lean and strong. Furthermore, high in Amino acids and Omega 3s, Hummus is very good for your heart and brain health.
The complex carbs that you get from Chickpeas also help to improve your hunger cravings. Eating Chickpeas is very filling so it will improve your appetite, which satisfies hunger cravings and stops over eating.
If you want to learn more about everything Hummus, then you need to check out the Hummus Blog. This blog contains everything from recipes, tips on healthy and diet, hummus products and the world of hummus.
Learn different cultures and how they enjoy Hummus, use hummus in your life and enjoy! Hummus if becoming famous…